.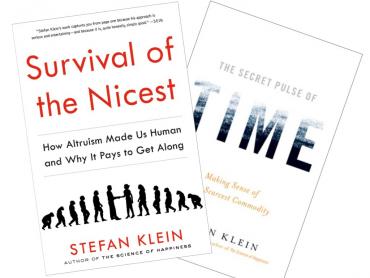 Stefan Klein is a physicist, essayist and science writer based in Berlin. His books have been translated into 25 langauges.
Survival of the Nicest, his latest book will be released on January 7 in English. A "Science Book of the Year" in its original German edition. Pre-Order here.
Some previous books include Leonardo's Legacy, international bestseller The Science of Happiness and The Secret Pulse of Time, a Library Journal's most notable science title of the year.